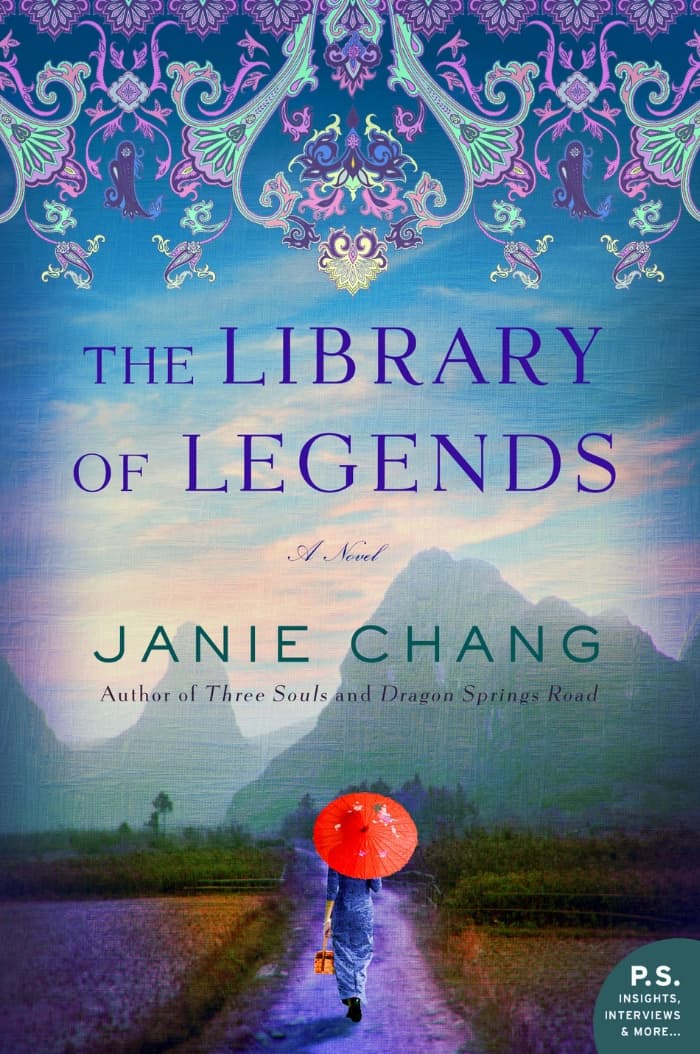 The Library of Legends
Available Spring 2020
Canada April 28 USA May 12
Order from links to the left
"Myths are the darkest and brightest incarnations of who we are . . ."
C hina, 1937. When Japanese bombs begin falling on the city of Nanking, nineteen-year-old Hu Lian and her classmates at Minghua University are ordered to flee. Lian and a convoy of students, faculty and staff must walk 1,000 miles to the safety of China's western provinces, a journey marred by the constant threat of aerial attack. And it is not just the refugees who are at risk; Lian and her classmates have been entrusted with a priceless treasure: a 500-year-old collection of myths and folklore known as the Library of Legends.
Her family's past has made Lian wary of forming attachments, but the students' common duty to safeguard the Library of Legends forms unexpected bonds. Lian finds friendship and a cautious romance with the handsome and wealthy Liu Shaoming. But after one classmate is murdered and another arrested, Lian realizes she must escape from the convoy before a family secret puts her in danger. Accompanied by Shao and the enigmatic maidservant Sparrow, Lian makes her way to Shanghai, hoping to reunite with her mother.
During the journey, Lian learns of the connection between her two companions and a tale from the Library of Legends, The Willow Star and the Prince. This revelation comes with profound consequences, for as the ancient books travel across China, they awaken immortals and guardian spirits who embark on an exodus of their own, one that will change the country's fate forever.
Based on true events, rich in Chinese history and lore, The Library of Legends is both an illuminating exploration of China's recent past and an evocative tale of love, sacrifice, and the extraordinary power of storytelling.
---