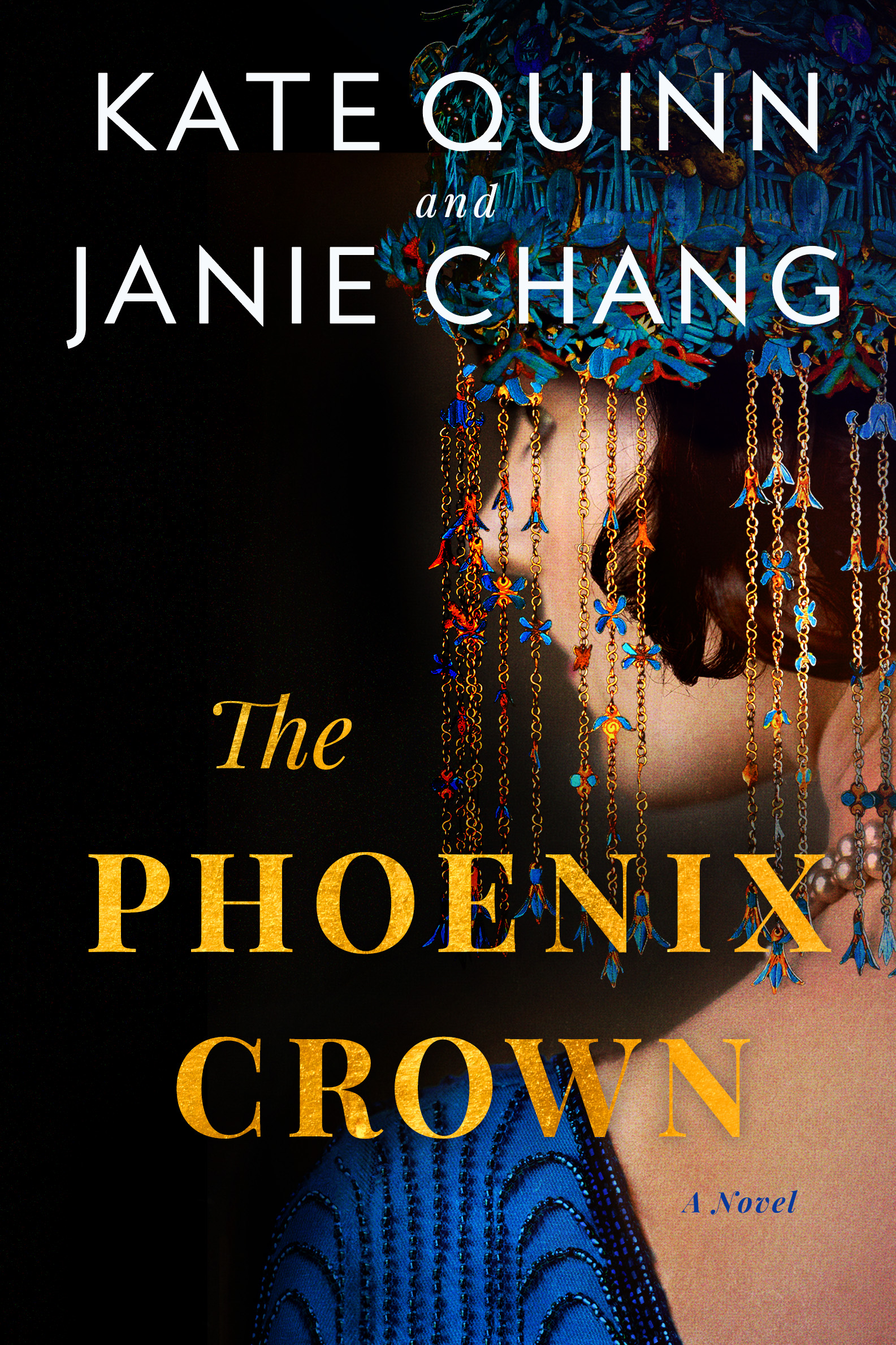 The Phoenix Crown
(Available February 13, 2024) From bestselling authors Janie Chang and Kate Quinn.
San Francisco, 1906. In a city bustling with newly minted millionaires and scheming upstarts, two very different women hope to change their fortunes: Gemma, a golden-haired, silver-voiced soprano whose career desperately needs rekindling, and Suling, a petite and resolute Chinatown embroideress who is determined to escape an arranged marriage. Their paths cross when they are drawn into the orbit of Henry Thornton, a charming railroad magnate whose extraordinary collection of Chinese antiques includes the fabled Phoenix Crown, a legendary relic of Beijing's fallen Summer Palace.
His patronage offers Gemma and Suling the chance of a lifetime, but their lives are thrown into turmoil when a devastating earthquake rips San Francisco apart and Thornton disappears, leaving behind a mystery reaching further than anyone could have imagined . . . until the Phoenix Crown reappears five years later at a sumptuous Paris costume ball, drawing Gemma and Suling together in one last desperate quest for justice. 
The Porcelain Moon
1918 France. Two young women, one Chinese, one French. Pauline Deng leaves Paris to search for her cousin who is working at the Western Front as a translator for the Chinese Labour Corps. Camille Roussel is trying to escape an abusive marriage. But when Pauline discovers the love affair Camille has been hiding, the situation escalates into deadly danger and the two must make a terrible decision that binds them for life. A tale of forbidden love, identity and belonging, and what we are willing to risk for freedom.
MORE ..
"... a rare jewel in a sea of wartime fiction."
The Library of Legends
A captivating historical novel in which a convoy of student refugees travel across China, fleeing the hostilities of a brutal war with Japan. But it's not just the students who are at risk. Nineteen-year old Lian and her classmates have been entrusted with a priceless treasure: the 500-year-old Library of Legends, which they must carry to safety.
MORE ..
"Vibrant, rich, and moving, The Library of Legends brings an unusual true episode in Chinese history to shimmering, heartfelt life."
Dragon Springs Road
At the turn of the 20th century, an imperial dynasty collapses, a new government struggles to control a vast country, and in an ancient courtyard outside Shanghai, a Eurasian girl is abandoned by her mother. Her life goal is to find her mother but instead she is caught at the periphery of political intrigue, a murder, and an affair that brings danger to the man she loves.
MORE ..
"A remarkable read, brimming with magic and the grit of realism."
Three Souls
Suffused with history and literature, Three Souls is an absorbing historical novel of romance and revolution, loyalty and family, sacrifice and undying love. It is a wholly original and epic tale narrated by a ghost who must make amends for the consequences of her act of revenge.
MORE ...
"A remarkable, exquisite work of historical fiction, Three Souls is highly recommended as a wonderful read and an experience of creative, brilliant writing."