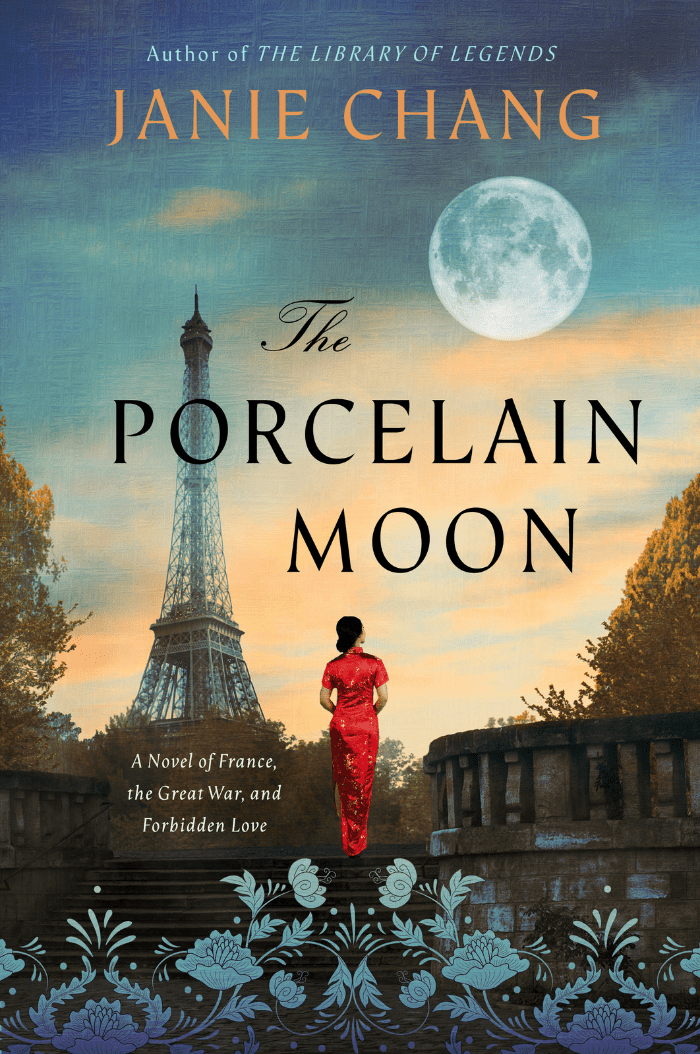 A vividly rendered novel set in World War I France about two young women—one Chinese, one French—whose lives intersect with unexpected, potentially dangerous consequences
F RANCE 1918. In the final days of the First World War, a young Chinese woman, Pauline Deng, runs away from her uncle's home in Paris to evade a marriage that will send her back to Shanghai. To prevent the union, she needs the help of her cousin Theo, who has been working as a translator for the Chinese Labour Corps in the town of Noyelles-sur-Mer.
In Noyelles-sur-Mer, Camille Roussel is planning her escape from an abusive marriage. When Camille offers Pauline a place to stay while she is in Noyelles, the two women become friends. But it's not long before Pauline uncovers a perilous love affair that Camille has been hiding and the truth about Theo. As their situation escalates into deadly danger, the two women are forced to make a terrible decision that will bind them together for the rest of their lives.
Set against the little-known history of the 140,000 Chinese workers brought to Europe as noncombatant labor during WWI, The Porcelain Moon is a tale of forbidden love, identity, and belonging, and what we are willing to risk for freedom.
---
Praise for The Porcelain Moon
"East meets West in World War I France. In The Porcelain Moon, Janie Chang exhibits her signature trademarks – lyrical prose, deftly-drawn characters, and skillful excavation of little-known history – to give us a rare jewel in a sea of wartime fiction!"
- Kate Quinn, New York Times bestselling author of The Diamond Eye, The Rose Code
---
"Janie Chang's beautiful writing will transport you to another time and place with characters you will feel in your soul. The Porcelain Moon is incredibly well researched and sheds light on a lesser-known aspect of the Great War with the struggles of Chinese laborers brought to work in France. Once I started this book, I absolutely could not put it down – I cannot recommend it enough!"
- Madeline Martin, New York Times bestselling author of The Last Bookshop in London and The Librarian Spy
---
"I'm so grateful to Janie Chang for bringing to life a side of the Great War – and France! – that one seldom sees: the Chinese laborers who came over to aid the war effort and the members of the Chinese community in Paris who volunteered as translators. Chang creates a fascinating, immersive story of worlds intertwining, a story of friendship, love, found family, and finding one's own place in a rapidly changing world."
- Lauren Willig, New York Times bestselling author of Band of Sisters and Two Wars and a Wedding
---
"Janie Chang is at the top of her game with her latest, a fascinating, beautifully written novel set during the Great War that explores the forgotten role of Chinese laborers. A story of incredible courage, forbidden love, and the questions surrounding cultural identity, The Porcelain Moon is a heart-rending, thought-provoking addition to the canon of world war fiction."
- Heather Webb, bestselling author of The Next Ship Homeand Strangers in the Night
---
"The Porcelain Moon is a vivid, riveting story of a Chinese woman bound by tradition, a Frenchwoman trapped in marriage, and a bright young Chinese man emboldened by his dreams of freedom. Set in Paris during WWI, the novel deftly excavates a piece of forgotten history during which thousands of Chinese men left home and toiled as mechanics, trench diggers, and railway repairers to support their European allies, who regarded them as strangers. Chang's masterfully crafted novel challenges our views of the traditional images of the Chinese, our beliefs about identity, and ultimately, the western opinions that have defined the WWI narrative. Profound and precious, The Porcelain Moon is a novel for anyone who believes they know about history."
- Weina Dai Randel, author of The Last Rose of Shanghai and Night Angels
---
"A tribute to the sacrifice of the little-known Chinese Labor Corps in France during WWI, The Porcelain Moon is a heartrending tale of secrets, love, and sacrifice. Expertly crafted, gripping the reader from the first page, Janie Chang delivers another stunning work to her impressive collection. Truly a beautiful tapestry of a book."
- Aimie K. Runyan, bestselling author of The School for German Brides
---
"Captivating from the outset, The Porcelain Moon tells a story of found family and forbidden love, while showcasing the lesser-known contribution of Chinese workers to the Allied cause in WWI. This tender and beautifully written story is Janie Chang at her best!"
- Bryn Turnbull, bestselling author of The Last Grand Duchess and The Woman Before Wallis
---